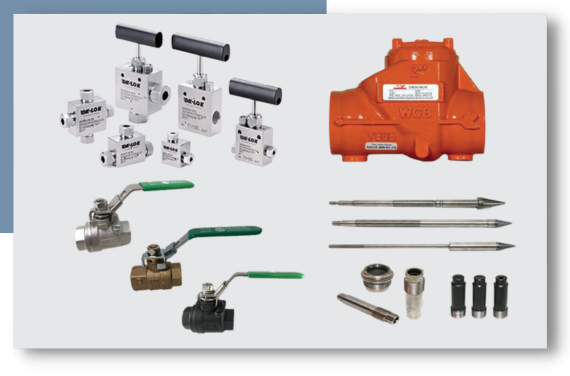 Our inventory has various types of Valves for purchase. Valves of all sizes that can fit to your specifications. We carry high-quality valves to be used in any situation that you may need.
Needle Valves

Relief Valves

Ball Valves

Check Valves

Level Gauge Valves
SERVING YOUR AREA
Looking for new gauges, repairs, certifications, or calibration?
Contact us to talk to one of our experts right away!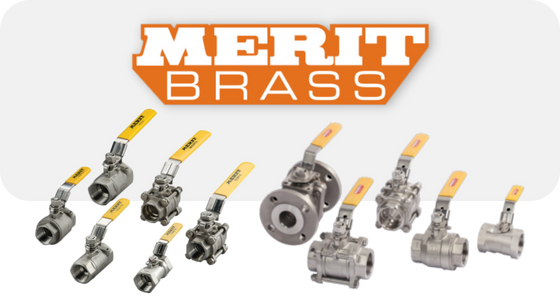 MERIT BRASS Valves
One and Two Piece Ball Valves
Swing Check Valves
Gate Valve
Consistent, High-Quality
Learn more about Merit Brass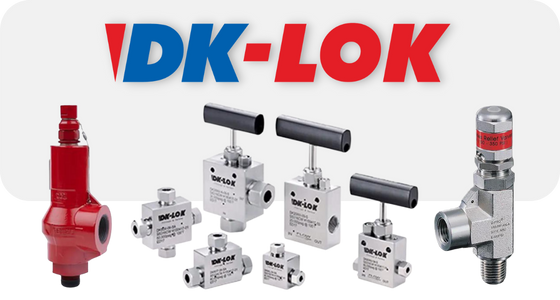 DK-LOK Valves
Instrument grade valves up to 150,000 PSI
Relief valves ¼" – 2"
Double Block & Bleed Valves
2, 3, 5 valve manifolds
In-line check valves up to 60,000 PSI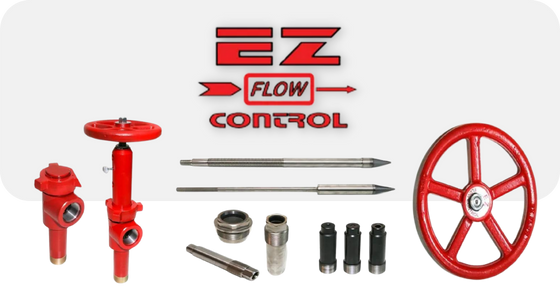 EZ FLOW CONTROL Valves
Adjustable and Positive Chokes
Choke Flow Beans, Adaptors, and Nipples
Adjustable and Heater Chokes
Alloy & Stainless Steel Bodies
And more!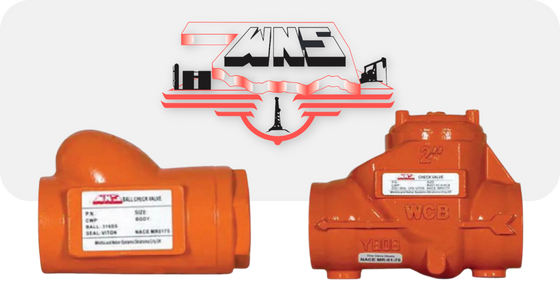 WHITTLE & NEHER SYSTEMS Valves
Threaded Swing Check Valve
Grooved Swing Check Valve
Entry Ball Check Valve
2" Back Pressure Regulator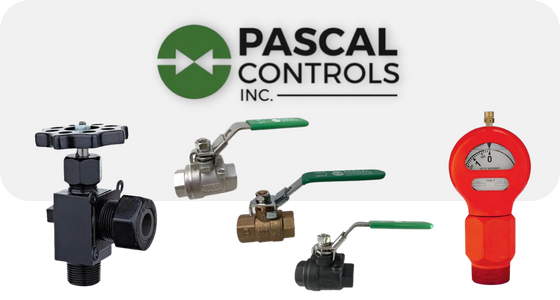 PASCAL CONTROLS INC. Valves
1/4 – 4" threaded ball valves
High Pressure Needle Valves
Level valves
And more!
Check Valves
Check valves are mechanical devices used to control fluid or gas flow in a system. They are also known as one-way valves or non-return valves because they allow fluid or gas to flow in only one direction. When the pressure of the fluid or gas is greater on one side of the valve than the other, the valve opens and allows the fluid or gas to flow through. When the pressure on the opposite side of the valve is greater, the valve closes and prevents the fluid or gas from flowing back in the opposite direction.
Check valves are used in a variety of applications, such as in plumbing systems, oil and gas pipelines, and manufacturing plants. In plumbing systems, check valves are installed to prevent the backflow of sewage or wastewater into the drinking water supply. They are also used to prevent sump pumps from re-pumping water that has already been discharged.
Prevent backflow with our state-of-the-art check valves. Sourced from major brands in the US and abroad. This gives us the ability to provide our clients with a variety of sizes, designs, and materials to best fit their working environment.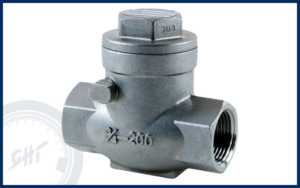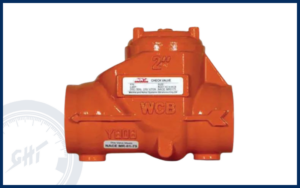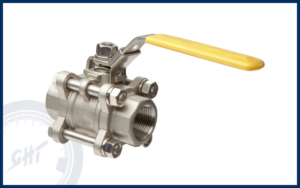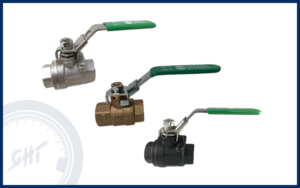 Ball Valves
Ball valves are mechanical devices that control the flow of fluids, gases, or liquids through a pipe or a system. They consist of a spherical ball that rotates within a seat, which allows for a full bore and unrestricted flow of the medium when the valve is open. When the valve is closed, the ball is rotated 90 degrees, blocking the flow completely.
Ball valves are commonly used in a variety of industrial applications, including oil and gas, chemical and pharmaceutical, and water treatment. They are ideal for applications that require precise control of flow rate or complete shut-off. They are also used in applications where the fluid being transported may contain solids or other impurities, as the full-bore design minimizes the risk of blockages.
Ball valves come in various sizes and materials, including stainless steel, brass, and PVC. They can be operated manually or automatically, with electric or pneumatic actuators. This versatility makes ball valves a popular choice for a wide range of applications.
The Gauge House offers long-lasting ball valves from numerous manufacturers. Talk to one of our experts to determine which brand makes the most sense for your business.

Pressure Relief Valves
Pressure relief valves are devices used to protect equipment, systems, and personnel from dangerous overpressure situations. These valves are designed to open and discharge fluid or gas when the pressure inside a vessel or system exceeds a predetermined limit. They are critical safety devices used in a wide range of industrial applications, including oil and gas production, chemical processing, and power generation.
The primary purpose of pressure relief valves is to prevent catastrophic failure of equipment or systems caused by overpressure. Overpressure can occur due to a variety of reasons, including thermal expansion, fire exposure, equipment malfunction, or process upsets. When pressure rises above a certain point, the relief valve automatically opens, allowing fluid or gas to escape until the pressure returns to a safe level.
Pressure relief valves are available in a variety of designs and sizes, each with its unique characteristics and operating range. Some of the most common types of pressure relief valves include spring-loaded, pilot-operated, and bellows-type valves.
Needle Valves
Needle valves are precision valves that are designed for fine flow control in a variety of applications. These valves have a small, tapered pin that is attached to a threaded stem and fits into a seat that is also tapered. The pin can be adjusted by turning the stem, which allows for precise control of flow through the valve.
Needle valves are commonly used in applications where precise control of fluid flow is critical. These valves can be used to control the flow of liquid or gas in a wide range of industries, including oil and gas production, chemical processing, pharmaceuticals, and food processing. They are also used in laboratory settings for precise flow control in experiments and tests.
Overall, needle valves are critical components in many applications that require precise control of fluid flow. They are reliable, durable, and offer excellent performance in a wide range of environments.
Frequently Asked Questions (FAQs)
What brands of valves do you carry?
We carry several brands for each valve type we offer. DK-LOK is our primary instrument valve manufacturer, Mallard Control provides our control valve line, and WNS covers our Ball and Swing check valves.
What areas do you service and sell valves in?
We have three storefront locations including Lafayette, Houma, and Baton Rouge, Louisiana. We also regularly ship products around the globe! We provide several types of valves including ball valves, needle valves, relief valves, check valves, control valves, and more. The Gauge House also offers relief valve resetting services.
What causes a valve to fail?
Each valve type varies in design and functionality and is thus susceptible to different forms of failure. That said, factors such as age, cycle frequency, corrosion, temperature, and poor closure are all common considerations when experiencing valve failure.
What is the life expectancy of a valve?
Valve life expectancy varies by design and process. There are several major factors that can affect the lifespan of your valve including: Media, Material makeup, temperature and pressure rating, cycle or duty factor, and maintenance.
Get a custom valve quote for your business.
Call or complete the form and a specialist from The Gauge House will contact you to discuss your custom gauge needs!