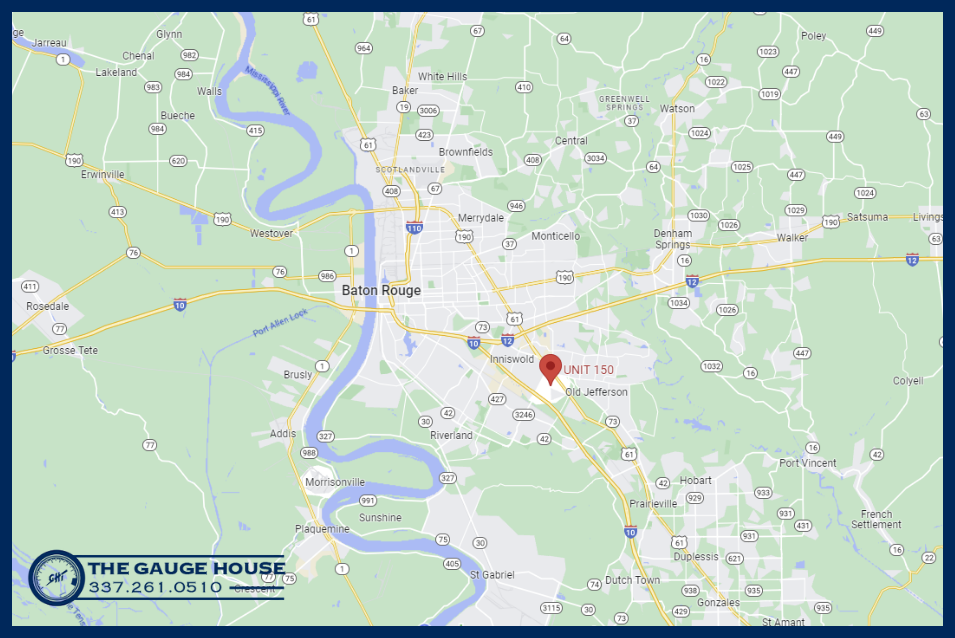 Proudly Serving Baton Rouge
11441 Industriplex Blvd, Suite 150
Baton Rouge, LA 70809
225-334-8848
The Gauge House is the leader in sales, service, and certification of gauges, valves, and other instruments for Baton Rouge's manufacturers and petrochemical producers. We are available on weekdays for product orders and service and also offer emergency customer service and support to Baton Rouge.
Who We Are
Since 1986, The Gauge House has provided instrumentation service and certification to Baton Rouge from our Lafayette headquarters. We save you time by providing extensive inventory, optimizing your instrumentation system and solving difficult gauge and valve problems. We also evaluate and troubleshoot industrial instrumentation on site.
If you have a question about our products or packaged solutions, please contact us.
Gauges
Gauges are our specialty! Check out our extensive inventory that includes some of the best names in the business.
Valves
Our inventory has various types of Valves for purchase. Vales of all sizes that can fit to your specifications.
Other Products
From Tubing, Fittings, Flame Management, Specialty Items, and more! See everything we offer to our customers.




Industries Served
At The Gauge House, we carry a wide variety of products for any job you may need. Starting with our specialty in gauges. We also offer everything in between. Whether you need a valve, regulator, fittings, tubing and all the parts to go with them. We have you covered.